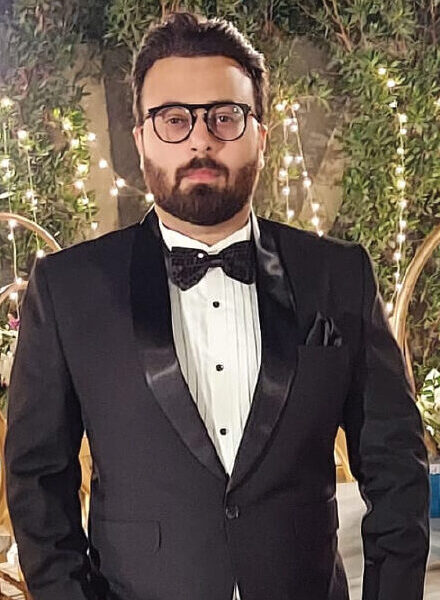 Born and raised in Dubai, I began my professional journey as a consultant at a prestigious luxury real estate firm, where I gained a deep appreciation for the city's infrastructure and endless opportunities. Fueled by my admiration for Dubai's success, my team and I set out to bring the same level of luxury and opulence to Pakistan.
As the proud owners of H2O Home, we offer unparalleled expertise in luxury bathrooms and unique interior solutions, sourcing only the finest tiles and bathroom brands from around the world. Our comprehensive consultation and design services provide bespoke solutions for even the most discerning clients, ensuring that every aspect of their bathroom meets their precise specifications.
At H2O Home, we understand that our clients' time is precious. That's why we offer a range of high-quality tiles, sanitary ware, and bathroom accessories, available in various price ranges to suit their personal tastes and styles. With luxury outlets in Karachi, Lahore, Islamabad/RWP and Dubai, our team is dedicated to ensuring that our clients have access to the best bathroom solutions, no matter where they are in Pakistan.
Our journey to success has not been without its challenges, but we are proud of what we have achieved. Today, bathrooms are no longer just functional spaces, but are instead sanctuaries for "me time" – a place for relaxation, rejuvenation, and personal expression. At H2O Home, we believe that every bathroom should be comfortable, convenient, and a true reflection of its owner's style. From luxurious bathtubs, WC & basin, to the artistry of mixers and accessories, we offer a comprehensive range of products to cater to our clients' every need.
In the words of an anonymous author, "Difficult roads often lead to beautiful destinations." Our journey has been a testament to this truth. We invite you to experience the unparalleled luxury and sophistication of H2O Home and discover the perfect bathroom that complements your unique style statement.
FOUNDER / CEO - H2OHOME
MOHAMMED IBRAHIM YOUNUS